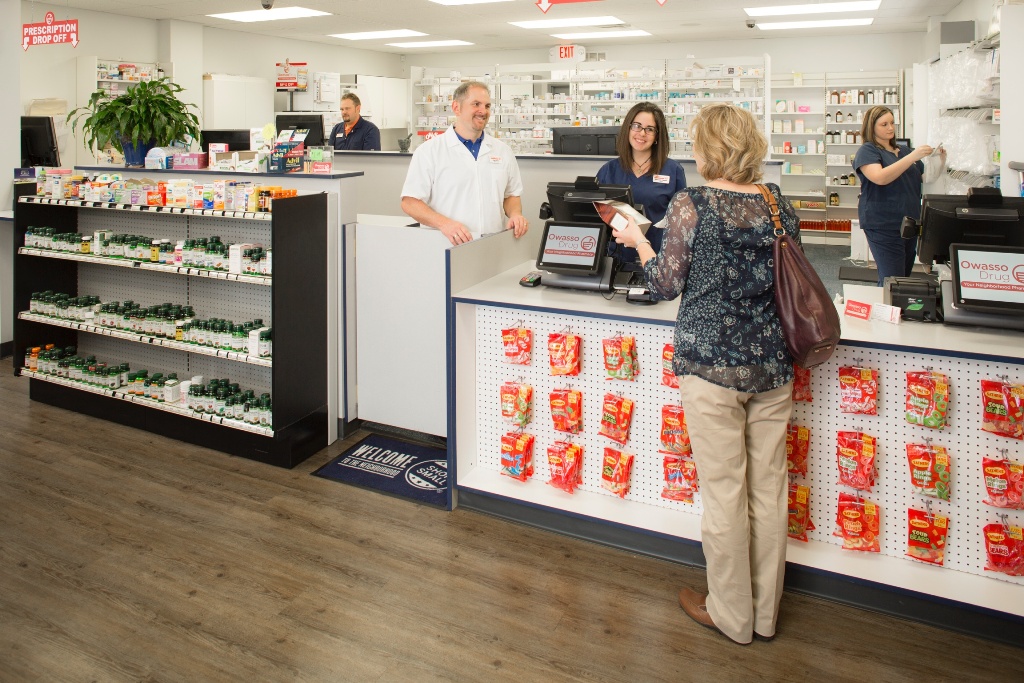 ---
We're So Glad To Know You!
---

Is this your first prescription with Owasso Drug? That's great, you'll be happy you chose the experts at Owasso Drug to handle prescriptions for yourself and your family! We know you have other options, and we appreciate you trusting us to be a part of your healthcare team! When you stop by our pharmacy, one of our friendly pharmacy staff will set up your Patient Profile. It's fast and super easy!
---
We'll File your Insurance!
---

Have a health or medication related question? You can have a private consultation with one of our expert pharmacists who are willing and able to give you all the advice you want and need. Our pharmacy technicians are also available and ready to answer any prescription insurance questions you have. Our technicians have spent many years behind the pharmacy counter, and they have quite the reputation for saving our customers money! We always look for manufacturer coupons and pass those savings directly to you. Lastly, when you're covered under a traditional insurance plan, your co-pay is the same no matter where you shop, and we'll match any price for customers paying cash, so you can feel confident shopping at Owasso Drug.
---
We're Unique, Just Like You!
---

At Owasso Drug, we offer a full line of over-the-counter, and prescription medications. Most customers find just what they're looking for when they visit our pharmacy, but for special orders, we have access to thousands of items, and we receive orders each business day! Looking for a hard to find item? Come in and see us today, we'll do our best to help you find just what you're looking for.
---
We've got Flavor!
---

Does your child complain of "yucky" medicine? We've got just the cure!! Ask us about custom flavorings today! We have a full menu for you and your child to choose from.
---
We Can Care For Your Animals Too!
---

Feel free to contact us if your pets need medications. We can take care of most animal prescriptions, and we always have dog bones waiting when you visit our convenient drive-thru for pick-up!