Our Story
---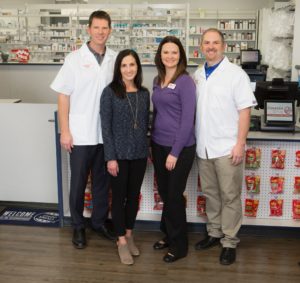 We're All About Family
Owasso Drug is a family owned and operated independent pharmacy, serving the City of Owasso and surrounding communities since August, 2015. At Owasso Drug, we pride ourselves in going above and beyond for each and every customer. For this reason, it is our goal for our patients to feel like family when they come to our store.
We're Convenient
Our pharmacy is open seven days a week, and we are fully staffed to meet all your needs. We are open Monday-Friday, from 9:00 am-6:30 pm. Saturday, 9:00 am-5:00 pm. Sunday, 1:00 pm-5:00 pm. We also have a convenient drive thru window.
We Have The BEST Prices In Town
At Owasso Drug, we accept all insurance, and we're happy to file prescription claims on your behalf. If you do not currently have insurance, we will be happy to give you a cash price for any prescription, and we will always match or beat any price in town.
We're Not JUST A Pharmacy
Owasso Drug is fully stocked with prescription and over the counter items. We also offer a unique selection of gift items, sure to please anyone on your list! Owasso Drug is very proud to offer custom compounding services! If a customer requires a specific dosage or a form of medication that is not commercially available, we have the ability to customize prescriptions for each individual customers needs.
We're Connected
At Owasso Drug, we know our customers are busy, and we want to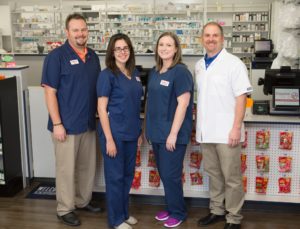 help you make the most of your time! For our customers who prefer to refill online, we offer the ability to refill your medications from your desktop, and we also have an app that is compatible with Apple or Android devices! Also, be sure and follow us on Facebook! We enjoy staying connected with our customers, posting special events, and notifying you when there are new items in the store!
We're Thankful For You
We appreciate your business and thank you for trusting us with your pharmacy needs. Please feel free to call or come by with any questions or concerns, and our friendly and knowledgeable staff will be ready and willing to help.
If you haven't made the switch, we hope you will soon. Stop by today and see why Owasso Drug was voted Owasso's favorite Pharmacy!
Our Team
---
About Ryan
---
Ryan is the Co-Owner and Pharmacist in Charge at Owasso Drug. Ryan was raised in Owasso and Collinsville and graduated from Collinsville High School in 1999. He received his Doctor of Pharmacy degree from Southwestern Oklahoma State University in May 2005.
Ryan brings more than 10 years of pharmacy experience to Owasso Drug, which includes time at Drug Warehouse, as well as, an independent pharmacy in Claremore, Ok.
Ryan met his wife Lacey while attending SWOSU and they have 3 beautiful children together: Brody, Paige, and Adalyn. When he's not serving his customers at Owasso Drug, Ryan enjoys spending time with his family, friends, and church family, as well as traveling, sports, music and hunting.
Ryan enjoys the opportunity to serve Owasso and its surrounding communities. He is proud to have been voted Owasso's Favorite Pharmacist 2017.
Jared Bennett, Co-Owner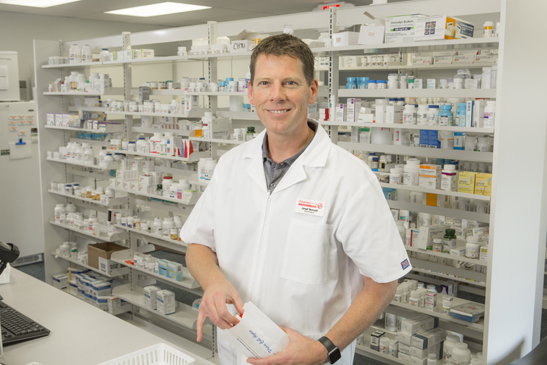 About Jared
---
Jared was born and raised in Claremore, Ok. He graduated from Claremore High School in 1991, and received his Pharmacy degree from the University of Oklahoma in 1997.
Jared has 20 years of pharmacy experience working as a pharmacist and as a district manager for the Drug Warehouse Company.
He opened Bennett's Route 66 Pharmacy in Claremore in 2013 and has since partnered with Ryan at Owasso Drug.
Jared truly enjoys his work, but when he's not at the pharmacy, he enjoys spending time with his wife, Stephanie, and their four children: Ezra, Kamryn, Dylan, and Max.